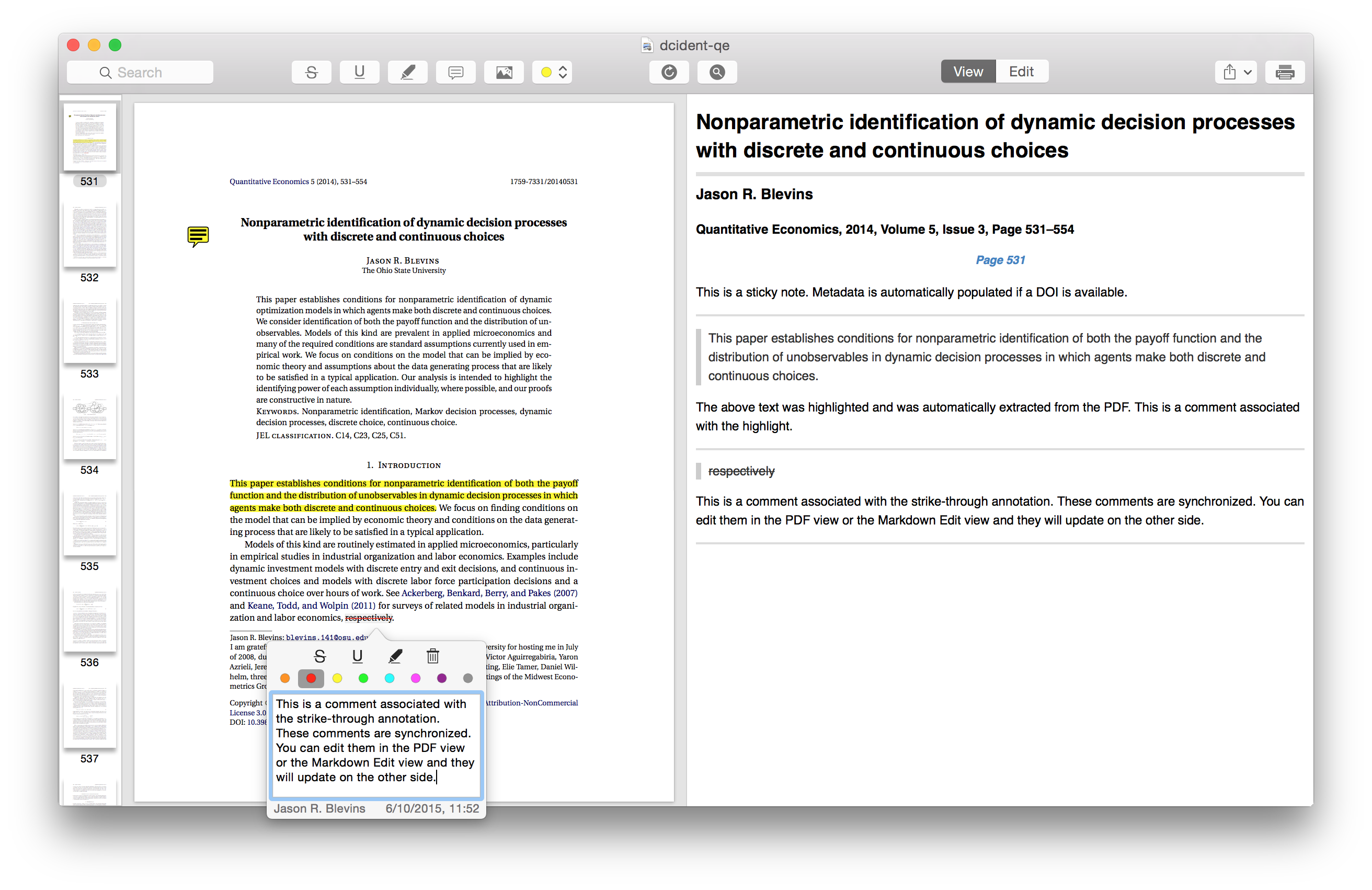 Highlights (version 1.3 at the time of writing) is a new app that seems promising for academics who have mostly digital workflows, who work with PDF files frequently, and like to write in Markdown. These days, I read and annotate files mostly on my iPad or Mac but processing those notes and annotations later, e.g., for a literature review, can still be tedious. This is where Highlights comes in. It automatically produces a plain text (Markdown) version containing all highlighted passages, notes, and other comments. Once in this form, text can be easily copied, edited, or otherwise processed later.
Amazingly, the app features two-way sync between the PDF annotations and the Markdown notes. Edit the Markdown notes for a particular PDF annotation (e.g., a highlight or comment) and the annotation is automatically updated, and vice-versa.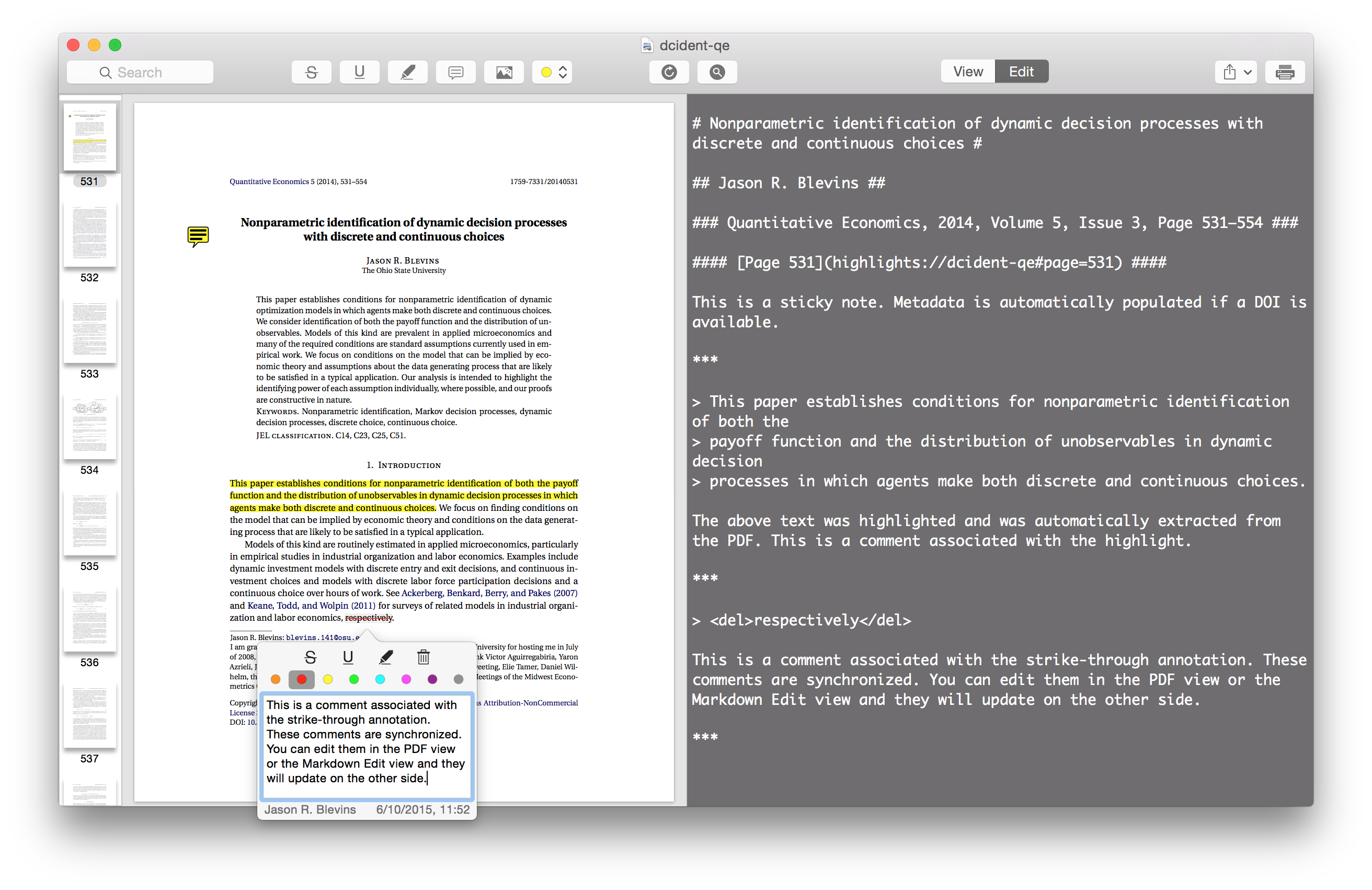 Highlighted text is extracted from the PDF file and appears in the Markdown notes in blockquote form. Any comments or notes are added to the Markdown notes as normal body text. Page numbers and other metadata can be automatically added. This is all updated on the fly. The final summary can be exported to several formats, services, and apps including Evernote, nvALT, Ulysees, email, HTML, and plain text (Markdown).
The basic idea behind Highlights is fantastic and I am optimistic that additional features will be added over time, and existing ones solidified, so as to make this a good investment.