MathML is a markup language for use in HTML documents to describe mathematical notation. For browsers that support it, the result is that web pages can display mathematics as intended, much like a LaTeX document.
MathML has been available for years the Gecko rendering engine that drives Firefox and other browsers. Fortunately, MathML is now also making it's way into Google Chrome. It was recently enabled in Google Chrome Canary, an early development build of Google Chrome. If all goes well, it should make it's way into the stable version. For now, you can try it out by installing Canary alongside your usual Chrome installation.
As displayed in previous versions of Chrome: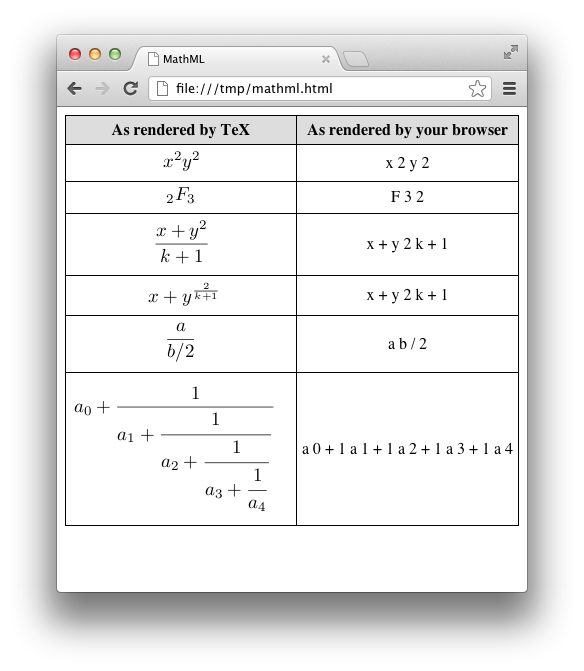 As displayed in today's Canary: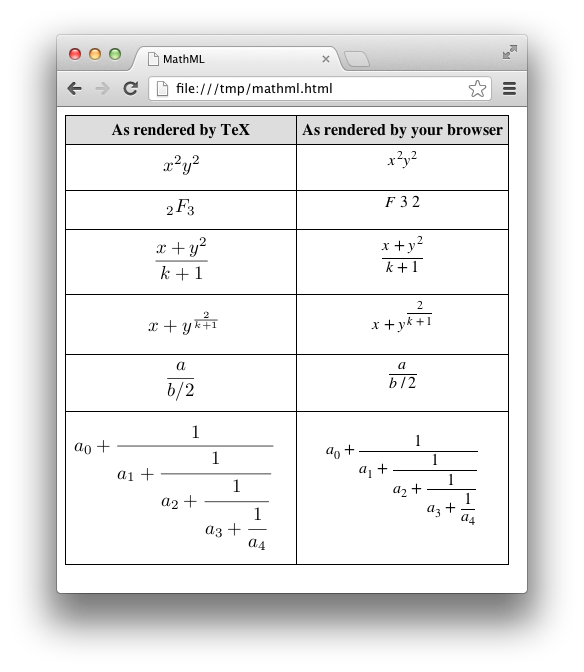 Note that the implementation is not quite complete. The second case, involving prescripts, still renders incorrectly.
This comparison also reveals some subtle improvements in the Chrome interface: the shading on the file icon and the better spacing on the right side of the full screen button.